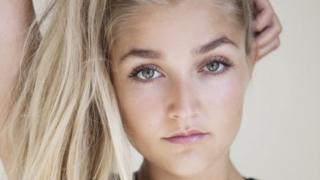 A man who gave his girlfriend drugs at a music festival and filmed her as she died has had his conviction for manslaughter overturned.
Ceon Broughton, 31, was jailed for eight-and-a-half years in 2019 over the death of Louella Fletcher-Michie, 24.
The daughter of Holby City actor John Michie died after taking the hallucinogenic class A drug 2-CP at Bestival in Dorset in 2017.
Three judges at the Court of Appeal ruled to overturn the conviction.
Miss Fletcher-Michie was found dead in woodland, 400m from the festival's hospital tent in the early hours of 11 September 2017, the day she was due to turn 25.
During Broughton's trial, the jury was shown video shot by the rapper – who used the stage name CeonRPG – in which Miss Fletcher-Michie became "disturbed, agitated, and then seriously ill".
Broughton, of Enfield, north London, was found guilty of manslaughter by gross negligence and supplying a class A drug at Winchester Crown Court in February last year.
Delivering the Court of Appeal's ruling, Lord Chief Justice Lord Burnett said the prosecution had failed to prove that Miss Fletcher-Michie could have lived if her boyfriend had called for help.
He added: "In respectful disagreement with the judge, we conclude that the appellant's main argument, that the case should have been withdrawn from the jury, is established.
"Taken at its highest, the evidence adduced by the prosecution was incapable of proving causation to the criminal standard of proof.
"The appeal against conviction for manslaughter must be allowed."
Lord Burnett said the jury had to rely on one expert's evidence when deciding if Broughton's actions contributed "significantly" to his girlfriend's death.
He said the expert had suggested Miss Fletcher-Michie would have had a 90% chance of survival if she had been given medical treatment at 21:10 – nearly five hours after she took the drug.
Given that the criminal standard of proof requires jurors to be sure "beyond reasonable doubt", Lord Burnett said the expert's evidence was "not enough" and therefore the issue of whether Broughton caused death by gross negligence should not have been for the jury to decide.
The court ruled there should not be a retrial for the manslaughter conviction – which accounted for seven years of Broughton's sentence.
His conviction for supplying his girlfriend with the class A drugs stands.
It is believed Broughton will now be released.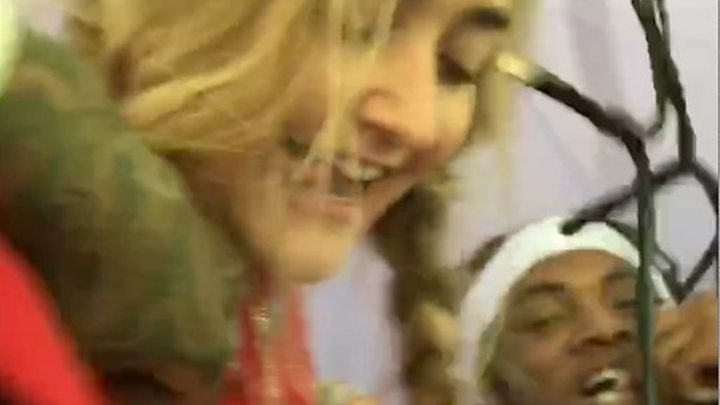 A statement issued by the rapper's lawyers said: "The Court of Appeal has today found that Louella's death occurred not as a result of criminal negligence but was instead a tragic accident.
"Ceon remains devastated by her death.
"He has always wished that he could have done more to save her.
"He loved Louella and she him, but he knows that no words will ever be sufficient to convey his sense of responsibility for what happened or to begin to remove the pain that others have been caused."
The Crown Prosecution Service said it would fully consider the judgement and the points raised.
Head of special crime and counter terrorism Jenny Hopkins, said: "We respect the decision the Court of Appeal has made in the case of Ceon Broughton and are considering the next steps following today's judgment.
"Our thoughts remain with the family of Ms Fletcher-Michie at this difficult time."
A spokesperson for Mr Michie told the BBC he would not be commenting.