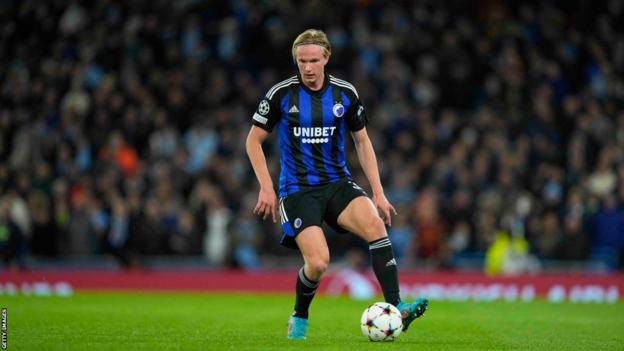 Leicester City are closing in on the £17m capture of FC Copenhagen defender Victor Kristiansen.
Kristiansen is a Denmark Under-21 international, who made 15 league appearances before the World Cup break.
Several long-term injuries, including left-back James Justin, have been a problem for Brendan Rodgers' side.
Rodgers says he expects to be active during the remainder of January after a torrid post-World Cup period, which has brought four successive defeats.
Leicester are 15th in the Premier League table, two points above the relegation zone.
Asked about Kristiansen – who mainly operates at left-back – during Thursday's news conference, Rodgers said: "If and when the club confirm the signing, then I'll speak on the player.
"We've been unlucky to lose two full-backs with Achilles problems, so that has left us with just two.
"It leaves you with players having to play almost every game."