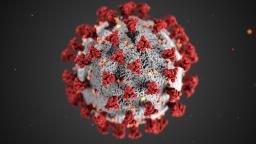 South Korea recorded 43 new coronavirus cases in the past 24 hours, according to data released on Saturday.
Thirty of the cases were locally transmitted cases, 16 of which have been linked to a church in Going City, Gyeonggi Province, Kwon Joon-wook, Vice Director of South Korea's Centers for Disease Control and Prevention (KCDC), said in a briefing.
This is the second church in Going City to have been linked to new infections, Kwon said, with 18 infections detected previously at a church in the same city,
Thirteen of the cases were imported to South Korea — two of those are sailors from a Filipino cargo vessel that docked on Thursday.
The national total confirmed cases are 14,562, according to a KCDC press release on Saturday, and 304 people have died.